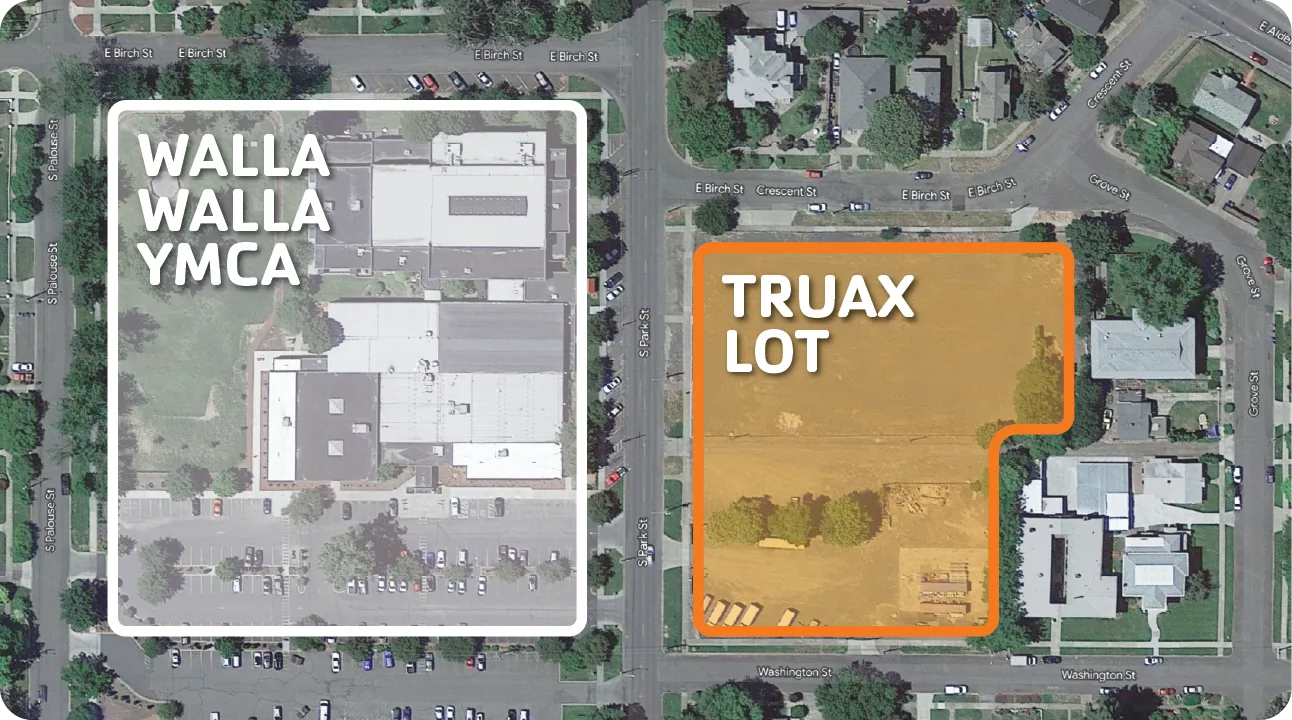 Thank you for your input! Community feedback is being processed and will help guide discussions around the Truax lot.
The Walla Walla YMCA is dedicated to helping to strengthen communities where all people, especially the young, are encouraged to develop their fullest potential in spirit, mind and body. We emphasize youth development, health and wellness for all and social responsibility. The Y is exploring best uses for the Y-owned vacant 2.5-acre site that is located on Park Street, across from the main Y facility. The Y is interested in hearing from community members what you feel would be the highest and best uses for this location that would benefit the greater Blue Mountain Region for years to come.
The survey is closed.
La YMCA de Walla Walla tiene como propósito ayudar al fortalecimiento de las comunidades estimulando a todas las personas, especialmente a los/las jóvenes, a desarrollar su máximo potencial en cuanto a su carácter, mente y cuerpo. Hacemos énfasis en el desarrollo de la juventud, en la salud y en el bienestar para todos, y en la responsabilidad social. La Y está explorando los mejores usos para un terreno vacío de su propiedad que mide 2.5 acres, ubicado en Park Street, frente a su sede principal. La Y está interesada en conocer su opinión como miembro de la comunidad, acerca de cuáles considera que serían los mejores usos para este lugar, que serían de mayor beneficio para la región de Blue Mountain en los años venideros.
La encuesta está cerrada.