WINTER YOUTH BASKETBALL
Did you know? Basketball was invented as an indoor winter sport by the YMCA!
We honor a tradition that stretches back over 130 years with annual Winter Leagues that promote healthy competition over rivalry and prove the value of participation over winning. The Y pairs team-building with individual development, positive self-image, and a sense of fair play.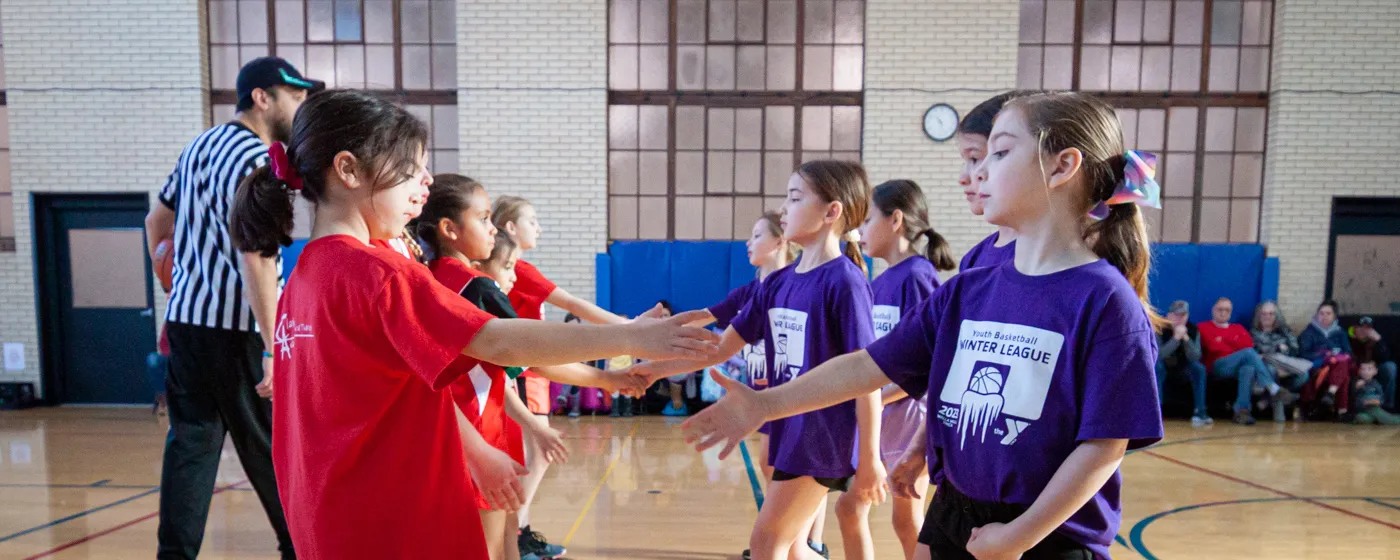 During the week, teams are given YMCA gym space for practice at designated times on Monday/Wednesday or Tuesday/Thursday (to be assigned as teams form). Teams then face off during games every Saturday from January 20 to March 9.
Boys League: 1st-8th grades

Girls League: 1st-5th grades

Player Fee: $70
Registration is open November 1st through December 29th. There are two steps to register and BOTH steps are required before a spot is secured.
STEP 1:

Select a League for your child via Daxko.
STEP 2:

Submit a player registration form at the Y or to Sports Director Heber: hcampechano@wwymca.org

Volunteer coaches needed! Be more than just a sideline cheerleader for your child. Contact us to learn more about the time requirements of coaching.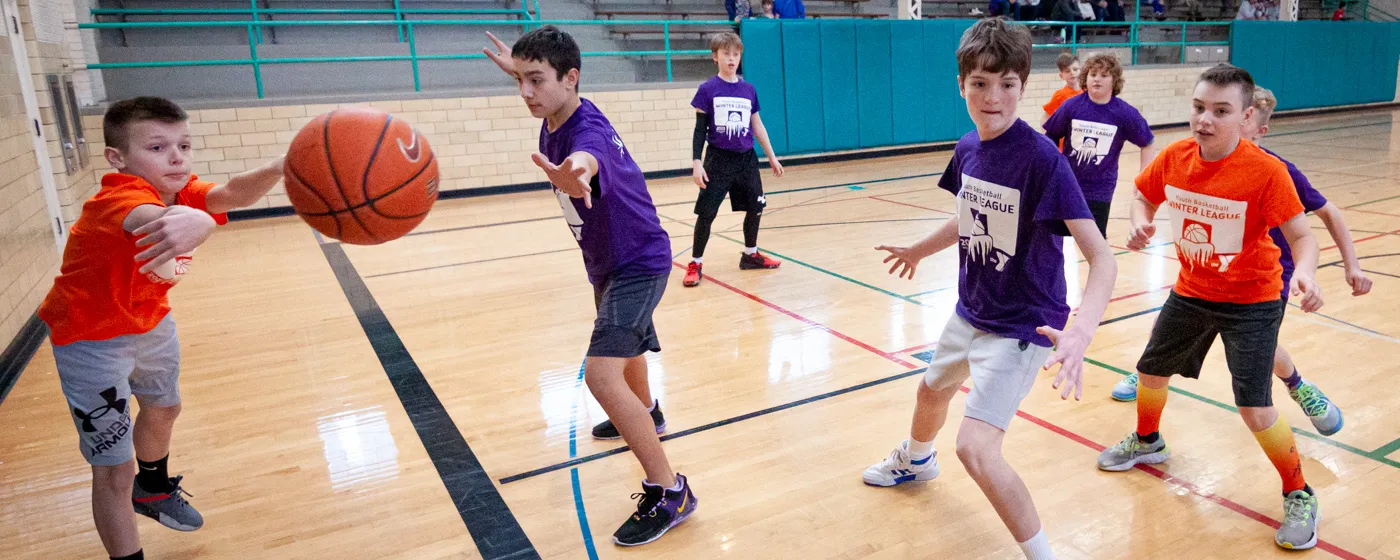 The details of all programs that require registration will be visible on our Daxko page. Click through to see the latest sports options and availability!
YOUTH SPORTS
A variety of youth programs and camps are available at different times throughout the year.
Karate
Goju Ryu Karate is designed for self-defense and is excellent for self-discipline. It retains many of the circular movements and artistic beauty of Chinese Kung Fu. Students are tested at the end of each session to be promoted or held at their appropriate rank. Ask about the next sessions!
BEGINNER (White-Yellow Belt 1 Stripe)
INTERMEDIATE (Yellow-Green Belt 2 Stripes)
ADVANCED (Green-Black Belt 3 Stripes)
Rock Climbing
Pebbles: This class teaches the fundamentals of rock climbing while also building confidence. Children will gain balance, body awareness and strength. Ages 4-6. 
Pitons: Teaches all the beginning skills necessary to earn a YMCA climbing wall card. Participants will have the opportunity to take our Climbing Proficiency Test.
Open Climbing:
Bouldering is open to all members ages 4 and up. Kids 6 and under must be accompanied by an adult. Top rope climbing requires a climbing card. Please call for current dates and hours of rock wall access: 509.525.8863
ESPORTS
Promoting power-ups like Teamwork, Leadership, Online Safety, Individual Growth, and Equity Focus through official Super Smash Bros and Rocket League tournaments in a safe, moderated, and inclusive environment.
ADULT SPORTS
Organized leagues and tournaments for a variety of sports will be listed as they occur.
CO-ED Volleyball
Speak with our Membership team to hear the latest about informal volleyball nights at the Y! Formal single-day or multi-week tournaments are held a few times a year with round-robin and/or bracket play.
Pickleball
Pickleballers of any skill level are welcome to escape the fall/winter cold in our Main Gym weekdays from 4:30AM to 11:00AM (10:00AM on Mondays). Come see why something between tennis and ping-ping was named the official state sport of Washington!
Noonball
Members and guests get competitive in a longstanding tradition of midday basketball! Precise start times for these pickup games fluctuate around the weekday noon hour.